The strategy to reduce pressure at the border by opening up new immigration channels outside of the system created by Congress has failed.
Customs and Border Patrol (CBP) reports a record 304,162 nationwide illegal immigration encounters in August, breaking the previous record set just last December.
The 304,000 encounters is the equivalent of a Newark, NJ or Saint Paul, MN attempting to enter illegally every month – and that does not count so-called "gottaways" who evade detection. As Congress determines how to fund the government's implementation of immigration policy, the need to reform border strategy has become more apparent and urgent.
The Secure the Border Act must be attached to any government funding bill to achieve sensible immigration outcomes at the border and within the United States.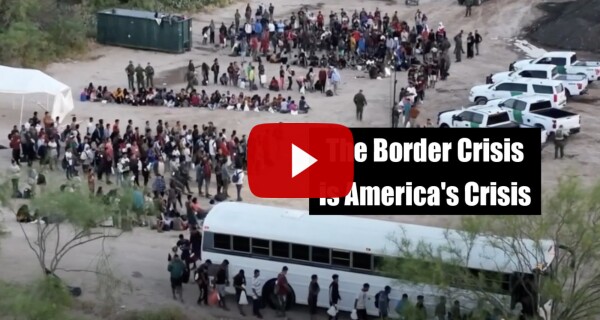 The current "commitment to expanding lawful pathways as an alternative to irregular migration" has occurred outside of the legal immigration system created by Congress and without authority granted to to do so by Congress, including:
Direct flights for roughly 200,000 people (the size of Rochester, NY) from their home country to a U.S. city of their choice.
A CBP phone app to schedule an appointment to be released into the United States., and
A historic, but constitutionally-questionable, expansion of executive parole powers.
Your browser does not support this embedded format. Watch the video here: https://www.numbersusa.com/sites/default/files/public/ImmigrationGumballBarGraph.mp4
The record numbers of migrants released into the interior have overwhelmed border cities and spurred states of emergencies in destination cities throughout the North and interior. The border crisis is every American's crisis. Moreover, there has not only been no reduction in illegal immigration encounters, but an increase.
Funding a failed strategy is not a solution. The American people deserve an effective policy that restores credibility to our immigration system, relief to American cities, and clarity for people around the world.